Óenach Cruachain – Visualising the Royal Site of Connacht
Numerous early medieval sources inform us that Rathcroghan was once the scene of great aénaige, seasonal assemblies, where the people of Connacht gathered to celebrate, feast, play games, race horses, trade, pay tribute, bury their important dead, marry off family members and, upon occasion, inaugurate their kings.
This bird's eye view of an early medieval assembly at Rathcroghan allows us to explore the wealth of monuments built by our ancestors on this unique landscape throughout its history, as it would have appeared in the first millennium AD. Use your cursor to discover more!


Accessing the Irish Otherworld – Constructing the entrance to Oweynagat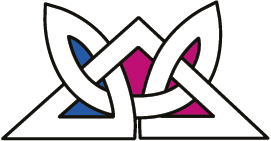 One of the most well-known monuments on this landscape is the fabled Uaimh na gCat, Ireland's chief portal into the Irish Otherworld. Our early medieval ancestors carefully constructed a formal entrance onto this natural limestone cavern, and saw fit to incorporate two ogham stones into its entrance, such was the importance of this subterranean chamber.
Use the slider to step back in time, and witness, alongside the Connacht elites, the last, most venerated stones being inserted into the entrance of Oweynagat.
Click and drag the slider to see the before and after.