SECONDARY SCHOOLS PROGRAMME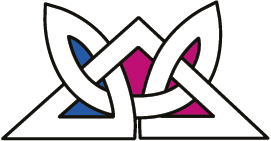 A secondary school visit to Rathcroghan Visitor Centre provides a unique experience for secondary school students. Here we delve into the work of archaeologist, introduce Prehistoric to Late Medieval Ireland to the student through a variety of interactive and tactile media, and showcase the unique archaeological monuments that have survived for generations for us to enjoy today.
A visit to Rathcroghan Mound and the "Gate of Hell" at Oweynagat prove most popular with visiting students!
Particular focus is given to:
–Prehistoric to Late Medieval Ireland
–The work of a historian and an archaeologist, and dealing with sources
The Rathcroghan Experience Tour, incorporates both the guided tour through our interpretive centre and tour of the Rathcroghan landscape (2 hours) €8 per student
• Lunch option available from €5 per student.
Tours are also welcome to bring their own packed lunches and enjoy the Rathcroghan landscape from our designated picnic areas. We have a shop on site for treats and gifts.
To book a school tour, please complete the Enquire Now form, alternatively call us on 071 963 9268 or email [email protected].
To stay up to date with events at Rathcroghan, Follow Us on Facebook and Join our mailing list. Our school tour programme runs from Sept through to June. All our tours can be tailored to suit differing group sizes and timings.
Secondary School Visit Museum Option
(€4 per student - 1 hour duration)
You will be able to learn where our Iron Age and medieval ancestors lived, how they survived, what they ate and what they believed in.
Secondary School Visit Sites Tour Option
(€4 per student - 1 hour duration)
You will walk into the stories, archaeology and history of Connacht's prehistoric royal capital. Tread across this ancient landscape, in the footsteps of the great Warrior Queen Medb, who ruled all of Connacht from her home at Rathcroghan.
Rathcroghan School Experience
Incorporate both tours for €8 per student – 2.5 hour duration.
Transition Year visit to Oweynagat Cave available on request.