Primary Schools Programme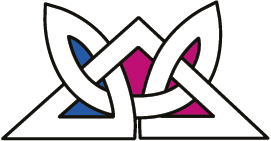 Our fun and interactive primary school programme is designed to bring the Social, Environmental and Scientific Education (SESE) curriculum to life, particularly in the subject areas of history and geography, while also introducing aspects of the Irish language. Rathcroghan's rich and varied archaeology and historical past introduces children to Ireland's illustrious and inspiring history.

Particular focus is given to:
– Lives of people in the past
– Local studies
– National history
– Working as a historian/archaeologist
– Medieval diet
• Lunch option available from €5 per student.
Tours are also welcome to bring their own packed lunches and enjoy the Rathcroghan landscape from our designated picnic areas. We have a shop on site for treats and gifts.
To book a school tour, please complete the Enquire Now form, alternatively call us on 071 963 9268 or email [email protected].
To stay up to date with events at Rathcroghan, Follow Us on Facebook and Join our mailing list. ​Our school tour programme runs from Sept through to June, with tours starting as little as €3 per child. All our tours can be tailored to the school's requirements.
Museum Tour Option
(€3 per student - 1 hour duration)
Let us guide your class through our museum rooms where they will learn how our ancestors lived, hear the stories of Queen Medb and Cú Chulainn and find out the true meaning of Samhain (Halloween).
Guided Tour Option
(€3 per student - 1 hour duration)
Let us take your class on a trip out to the majestic Rathcroghan Mound, where they will learn about the O'Conor kings and high-kings and hear the stories of Queen Medb and the Táin Bó Cuailnge at the place where it began.
Rathcroghan School Experience
Incorporate both tours for €6 per student – 2.5 hour duration.