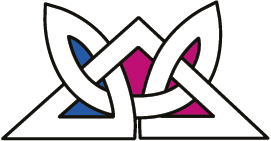 Rathcroghan is a well-preserved, prehistoric and medieval archaeological landscape located in rich agricultural pasture at the very heart of county Roscommon. This landscape of archaeological sites is on the Department of Culture, Heritage and the Gaeltacht's tentative list for UNESCO World Heritage Status (Royal Sites of Ireland) in recognition of its national and international significance.
The Farming Rathcroghan Operational Group was granted a project budget of €0.984 million, through the Department of Agriculture, Food and the Marine (DAFM) EIP-Agri fund, for an innovative project to address the declining socio-economic circumstances of the farming community, while addressing the need to preserve and create awareness of this unique archaeological landscape.
The knowledge gained from this EIP has the potential to be replicated in future EU-funded schemes.​
The Farming Rathcroghan Project proposes to improve the socio-economic circumstances of farming, through testing innovations in the provision of a range of environmental and ecosystem services designed to protect and maintain the cultural landscape (e.g. landscape quality and archaeological condition, aesthetic and cultural services, promoting quality food production, enhancing biodiversity, improving carbon sequestration and water quality).
For more information on Farming Rathcroghan & the EIP-Agri Initiative, visit: ​www.nationalruralnetwork.ie/eip-agri/