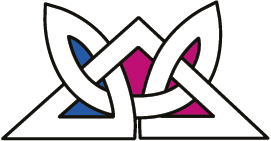 To truly appreciate the wealth of history, archaeology, legend and myth surrounding Rathcroghan, visitors are taken on a guided tour which begins in Medieval Tulsk. From here you will journey back in time to the Neolithic Period, Bronze Age and Iron Age with a visit to Rathcroghan Mound and the surrounding monuments.
The tour then continues to Oweynagat, 'Ireland's Gate to Hell', with a journey into the Irish Otherworld, for those who dare. Join one of our experienced archaeologists as they guide you through this uniquely preserved historic landscape, where Connacht's ancient capital is revealed, through a combination of scientific research and medieval literature.
The tour lasts approximately 2.5 hours. Please be advised, all guided tours are weather dependent and may be cancelled due to inclement conditions. Full refund will be provided in these cases. Please dress appropriately in outdoor clothing. Cave entry requires suitable attire, as it is very wet and muddy.
Some of the archaeological monuments discussed on our Guided Sites Tour include:
– Cloghannagorp
– Daithí's Stone
– Rathcroghan Mound
– Rathbeg
– Rathmore
– Rathnadarve
– Cashelmanannan
– the Mucklaghs and Oweynagat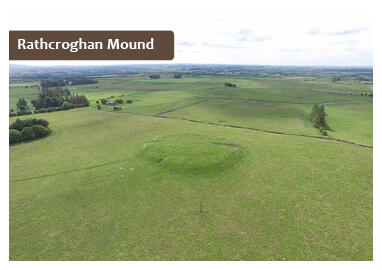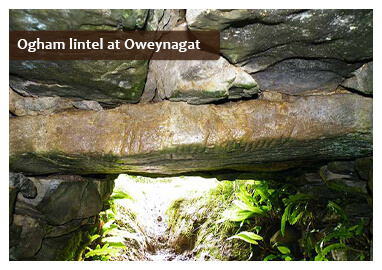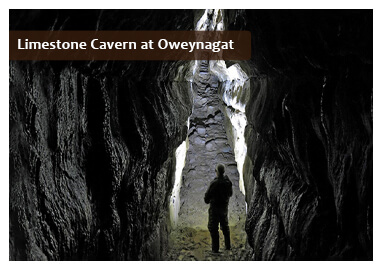 Rathcroghan Guided Tour Schedule
(Monday – Friday) | Dates | Duration | Mound | Cave |
| --- | --- | --- | --- |
| September 1st – April 30th | | | |
| 12pm Tour Only | 2.5 Hours | | |
| Sundays By Appointment Only | | | |
| May 1st – August 31st | | | |
| 12pm Tour | 2 Hours | | |
| 2pm Tour | 2.5 Hours | | |